1
« on: June 01, 2018, 06:04:00 AM »
Well I released this game in December 2017 but for some reason I could never log into the WEG forum - tried again today for no particular reason and it worked!
Anyway, Captain Disaster is a very old-school point and click with a comedy scifi theme . You play as the hapless space captain whose simple delivery job turns out to be a whole lot more complicated than he thought it would be, and then just to add to the fun once he's completed it he realises that he's just put the entire galaxy in grave danger.
What I loved most about this game is that it is well-written with a delightful sense of comic humor... To summarize, CaptainD and TheBitPriest have done an admirable job of creating a game that is delightful to play.
Review by Just Adventure
, rating A-
Funky music, varied locales, lovely pixel art, appropriately cheesy voice acting and a story full of twists and turns one simply has to experience to believe. Were I to simply tell the tale of what Captain Disaster in: Death Has A Million Stomping Boots experienced, chances are most would think me absolutely mad.
Review by Wraithkal
What players have said:
An hilarious and fun to play spacefaring adventure, full of clever ideas and puzzles of all sorts
A fun successor to games like Space Quest with references and jokes aplenty and a lighthearted atmosphere that doesn't take itself seriously in the slightest. Had a lot of fun figuring out the puzzles and meeting all the bizarre characters.
excellent story with engaging & challenging game play with a lot of subtle social comment & brought to life with humorous voice-acting
It's Captain Disaster, a zany, outlandish comedy game that never fails to amuse. Gameplay is not too difficult/frustrating, and voice acting I thought was top rate. As a commercial game, I feel like it is a complete package, I only wish it were longer.
Screenshots: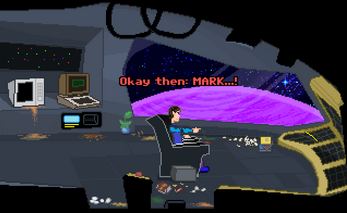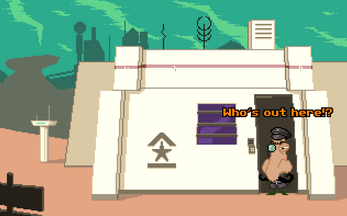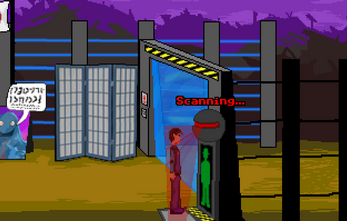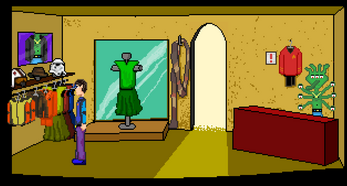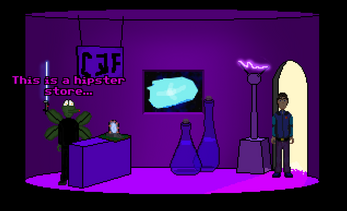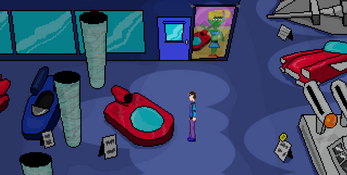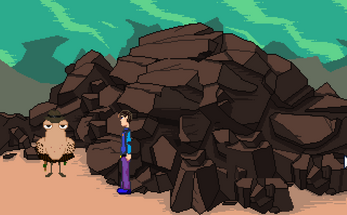 Winner of 3 AGS Awards - Best Voice Work, Best Character and Best Puzzles.
Also nominated for Best Game, Best Writing, Best Gameplay, Best Music & Sound.
Available on Itch.io